Lutheran Worship focuses on God offering us His gifts of forgiveness and love, and our responding to Him with offerings of thankfulness and praise.
Lutheran Worship focuses on encountering Jesus Christ through the power of the Holy Spirit in Word and Sacrament. We gather in worship to claim the promise of Jesus: "Where two or three are gathered in my name, I am there among them". (Matthew 18:20) Oh sing to the Lord a new song; sing to the Lord, all the earth! (Psalms 96:1) Martin Luther wrote hymns and introduced hymn singing as a regular part of Christian worship.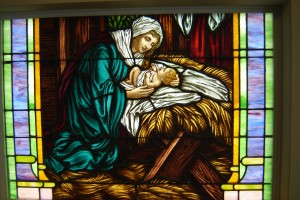 In prayer, we are connected to God. A Christian learns best to pray in the gathering of God's people. A believer's prayer is joined by the Holy Spirit with the prayer of all God's servants of every time and place.
Go in peace, serve the Lord. The Holy Spirit who has gathered the church also disperses God's people. Our faith deepens as we worship the Lord and are enabled to go out into the world to share our love of God and neighbor.