Warminster Food Cupboard

needs non-perishable protein rich food items: canned meats, tuna, beans and non-refrigerated milk products. In November the needs will highlight sweet potatoes, canned vegetables, stuffing mix, canned ham or turkey and desert mixes for Thanksgiving meals. Your help, donations and support are a blessing to those in need.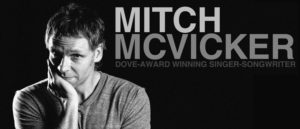 Mitch McVicker returns to Advent

for a concert on Wednesday, November 6th at 7:00pm. Mitch's insightful song lyrics paired with unconventional instruments and profound storytelling are a hit everywhere he goes.
A little bit "Mark Twain meets MacGyver", quirky and inventive describe his style. Mark you calendar for this great concert. A freewill offering will be collected.
Have food items to donate and it is not during Church hours?

No problem!
There is now an outdoor bench with a storage area under the seat at church. Just drive by and drop off
the non-perishable items inside the bench, and they will be delivered to the Warminster Food Cupboard. Thank you for your support!