Our Mission & Affiliation
The Mission of Advent Lutheran is:
To Gather as God's people and nurture one another
To Know the Word of God
To Grow in faith, love, and service
To Go into the world with the Good News of Jesus Christ

Advent is a member congregation of the Evangelical Lutheran Church
in America and the Southeast Pennsylvania Synod (SEPA).
Leadership Team
Rev. Matthew E. Ollikainen was called as pastor of Advent beginning Sunday, December 20th, 2020. Pastor Matt
is a graduate (M.Div) of Lutheran Theological Seminary Philadelphia and has over 17 years of pastoral experience at churches in Pennsylvania and Illinois. Pastor Matt commented, "I always felt a sense of love and belonging at church. As a pastor, I endeavor with great passion and conviction to nurture the church so that it would be as powerful a place of love and belonging for others as it has been for me." He takes great comfort and strength knowing that through baptism we are children of God and that nothing in all of creation can separate us from the love of God.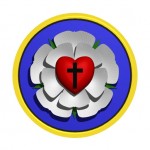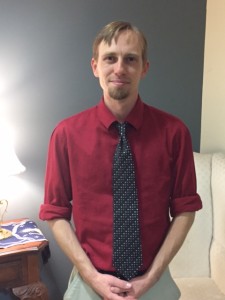 Music Director:
Michael Dettra is a graduate of Council Rock High School and Temple University with a Bachelor of Music degree. Michael is an experienced church pianist, organist and choir director, most recently at Solebury United Methodist Church. He has taught band and music at Our Lady of Good Council School, Southampton, directs the choir at Woods School in Langhorne, and has accompanied many groups including the Newtown Arts Company.
Michael, his wife Katie and their two children live in Newtown.